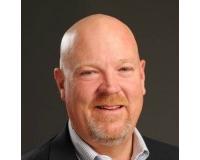 As a Certified Scottsdale Real Estate Specialist who has been a 30 year resident of Scottsdale and North Phoenix, I provide personal service to individuals who are interested in buying or selling homes Scottsdalem North East Phoenix, and surrounding communities.

I have been a Realtor for 10 years with a history of direct involvement in the local real estate industry for over 30 years as well. Prior to entering real estate sales full time, I was co owner of a local Mortgage company for 10 years. Before that I handled real estate construction financing for several Arizona banks. .

Making the best decisions on a real estate purchase or sale requires a team effort. My role is to be my clients' coach through the process. Directing them to the options that will provide the best path to meet their goals. I helped my clients complete over $4.5 Million Dollars in real estate transactions in 2013. About 40% of these were home Sellers and the rest were purchasing homes. I look forward to hearing your goals and helping you to achieving them.

Live Video Feed
Send Craig a Message